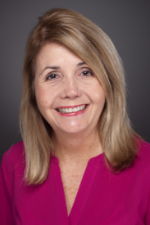 Kathy Bernhardt, Managing Director of Tangram Business Resourcing, has over 15 years of successfully establishing corporate and community relationships. Kathy's entrepreneurial passion, drive, and vision helped Tangram develop and implement Tangram Business Resourcing, a consultative service that helps businesses establish diversity-inclusive workplaces.
As the leader of this service, Kathy provides consultation in a variety of areas to help strengthen businesses and their employment structures. Her work is focused on disability and inclusion and the development of disability outreach initiatives for companies. Most recently, Kathy has been the project leader for a disability inclusion initiative at a national retail chain, providing over 50 presentations and trainings for retail stores, distribution centers, and call centers across 11 states.
Kathy specializes in building partner relationships on both state and national levels and strengthening connections between a variety of businesses and their communities. Through her strategic communications and marketing initiatives, Kathy enhances the goals of the businesses with which she works and creates community-based cultures that recognize the importance and the value of inclusive workplaces.
She has been an avid volunteer and active member of the communities in which she lives. Kathy is a past recipient of the Kiwanian of the Year Award from the Kiwanis Club of Indianapolis. She is also a past Board Member of the Kiwanis Foundation and a member of IndySHRM's diversity committee, Association of People Supporting Employment First (APSE), Diversity Round Table of Central Indiana, and Indiana Industry Liaison Group (ILG). She is currently the Chair of the Indianapolis Business Leadership Network (BLN).
Kathy has had speaking engagements with Texas Diversity and Leadership Conference (2016), Indiana SHRM Conference (2015), and the Diversity Round Table.
Kathy received her Bachelor of Arts degree from Texas Tech University.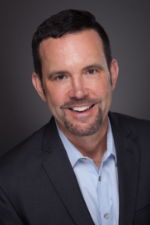 Steve Clossey, Director of Employment Initiatives, brings more than 20 years of experience working for human service organizations in Indianapolis Steve has extensive experience brokering, coordinating, and ensuring quality services for individuals with disabilities and their families. His work has included case management services, facilitating programs that foster transitions from high school to work for students, strategic planning, and program evaluations. Steve is managing internal business development for the organization and strives to promote both the value and image of Tangram. He provides consultation in a variety of areas with regard to the hiring and employment of individuals with disabilities, including recruitment, onboarding and job coaching. He also directs and manages the property and assets of the organization.
Additionally, Steve exemplifies the qualities of a highly effective life coach, another service he currently provides for Tangram. A good listener with consistent and persistent follow-through, he has outstanding interpersonal skills. A lifelong resident of Indiana, he has an extensive network of colleagues and is well-connected to his community.
Steve is a graduate of Butler University, where he received a Bachelor of Arts degree in Public and Corporate Communication.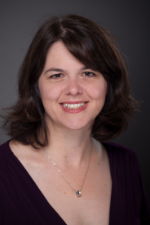 Angela Vandersteen is Business Development Manager for Tangram Business Resourcing (TBR). Angela began her career in radio and television advertising, first at WHHH-FM and then WTHR-TV. While at WTHR-TV, she was twice awarded both the General Manager's Award for Sales Performance and the Creative Marketing Award for Most Innovative Campaign. Before joining Tangram in 2016, Angela worked in sales, project management, department operations, and staff training for Bosma Enterprises. As Business Development Manager for TBR, Angela educates businesses and the community on the services TBR provides. Additionally, she helps businesses access tailored services to address workforce issues and enhance their diversity programs. Angela has a unique insight into the needs of businesses, a byproduct of her diverse career experiences and of having served on the boards of the Indy Chamber Ambassadors and the Professional Association for Customer Engagement (Indianapolis Chapter).
Angela is a lifelong resident of Central Indiana and a proud graduate of Indianapolis Public Schools. She holds a Bachelor's degree from Indiana State University in both Broadcast Communications and English. Angela currently resides in Greenwood with her husband and their four sons. Angela's passion for creating equal opportunities for individuals with disabilities stems not only from her friendships with individuals living with disabilities, but also from her personal experience. She is the mother of two sons with disabilities and lives with a disability herself.